Accommodation Tijarafe
Tijarafe is a lively little town that's hardly been touched by tourism. Mainly driven by agricultural farming it's mainly populated by locals and has all the benefits of a good range of the essential shops yet being surrounded by nature. It does however have a lovely old quarter with cobbled streets, church and huge wooden wine press. Tijarafe lies along the west coast of La Palma between Puntagorda to the north and Los Llanos and Tazacorte to the south. This gives it good access to the very rural north, the southern sights and also across to the east - perfect for exploring!
The accommodations that we are offer are just as diverse as the landscape ranging between fabulous luxury villas with heated swimming pool and cosy cottages.
Villa Atlantica
3 bedrooms - sleeps 6
Price from 180€ per night
Villa Atlantico is a luxury villa with its own private, heated swimming pool. Located on a large, secluded estate it is accessed only by a private road to Villa Atlantico and the two sister luxury villas.
With quality throughout, this includes individual underfloor heating, 70 sq.m. lounge with swivel designer fireplace, dishwasher and three double bedrooms each with beds 200cm x 200cm. Exceptional family friendly prices!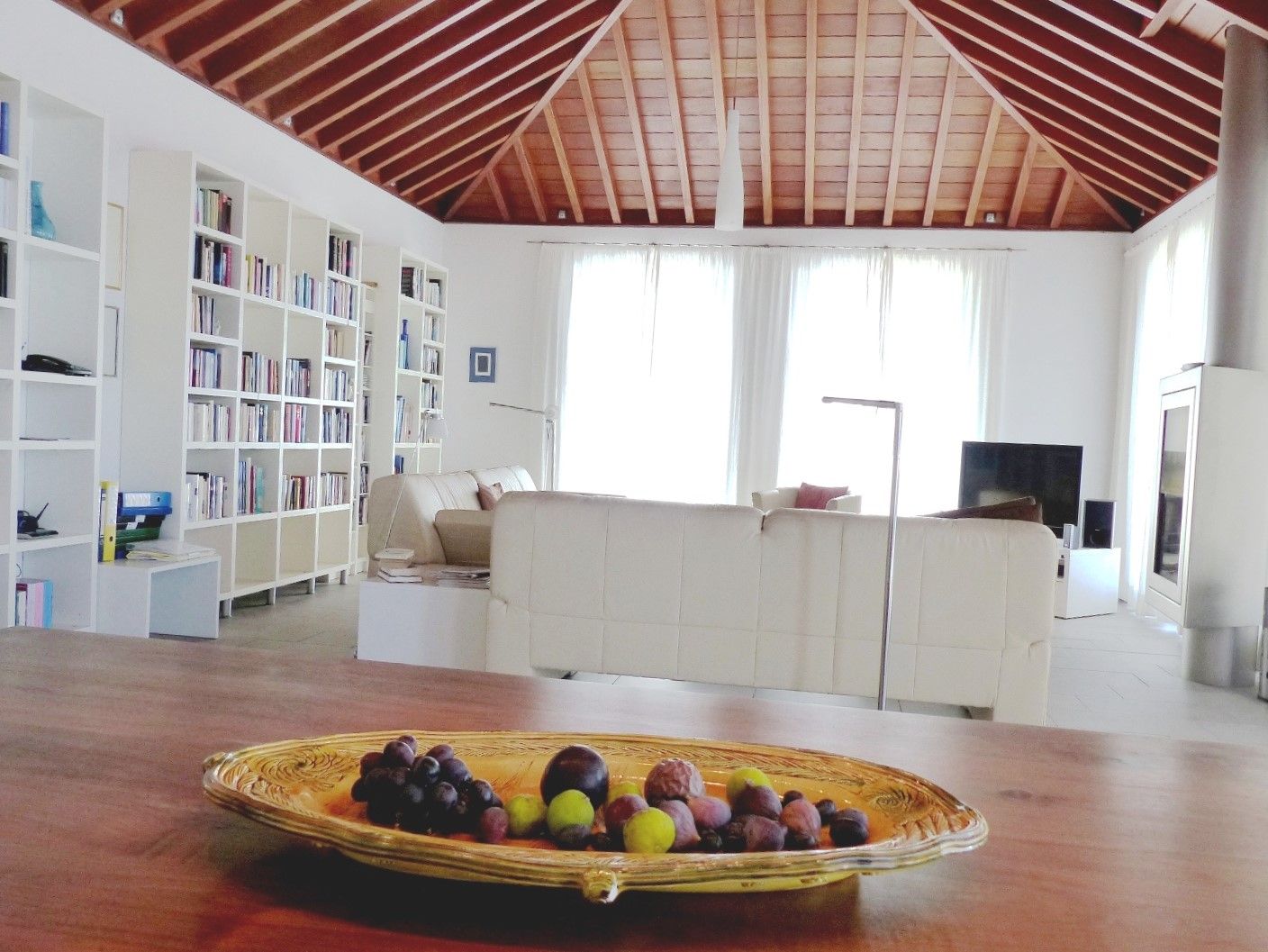 Villa Carla
2 bedrooms - sleeps 4
Price from 150€
With a wonderful sea view, the Villa Carla is of exceptional quality with sunny lounge/diner 180 sq/m plus cosy second lounge and 2 bathrooms
All rooms have individual underfloor heating
Heated swimming pool - easy to use optional cover
4 spacious terraces and Panoramic views
Villa Buena Vista
1 bedroom - sleeps 3
Price from 145€ per night
Spacious living area looks out onto the full-length balcony and fantastic sea view. One master bedroom (beds 100 x 200cm) with en-suite bathroom plus sleeping area with sofa bed. Additional shower/toilet.
All rooms have underfloor heating which is individually adjustable plus swivel log fire for any cooler days. Heated private swimming pool.


Casa Fide
1 bedroom - sleeps 3
Price from €80 per night
Casa Fide has recently been restored and is very well equipped. Its open stonework walls, tea-wood ceilings and stylish decoration create a comfortable and cosy holiday home. Outside is a well-maintained, colourful garden as well as spacious terraces from where you can observe the stars on clear nights or just admire the sunsets.
Casa Medel
2 bedrooms - sleeps 4
Price from 85€ per night
Casa Medel dates back to the beginnings of the XX century and is an example of the magnificent architecture of that period. After a careful restoration, the result is quality, comfort and space. Casa Medel has two bedrooms (one double bed and one with twin beds) and both have their own en-suite bathroom. The result is quality, comfort and space. The outdoor space includes private swimming pool , BBQ and fantastic sea views.
Casa Capellana
1 bedroom - sleeps 2
Price from 100€ per night
A luxury house with a traditional country feel which has been restored to an extremely high standard.
The swimming pool incorporates spa with hydromassage, jacuzzi and hydromassage water jet. Sauna also available.
Outstanding sea views while relaxing around the pool!
Casa Minerva
1 bedroom - sleeps 3
Price from 74€ per night
Casa Minerva is a beautiful Canarian House situated on a finca of fruit trees and manicured gardens. Located just 1km from Tijarafe, it's a quiet and relaxing place to spend your holiday and yet close to amenities.
The BBQ and private swimming pool are yours to enjoy!
Casa Ebenezer
1 bedroom - sleeps 2
Price from 40€
In the middle of a farming landscape for the cultivation of bananas, this little house is perfect for romantic couples. Comprising lounge, kitchen/ dinner, bedroom with double bed and a bathroom, there is also a large terrace with patio furniture. Nearby is the GR130, the Camino Real de La Costa (The Coastal Path), that surrounds the whole island.
Casa Rural Ines
1 bedroom - sleeps 2
Price from 40€
In an area of avocado orchards, this little old house comprises two parts - the original older part of the house with lounge/diner with kitchen whilst the newer part is the bedroom and bathroom - the flat roof makes an ideal place to relax and enjoy the sun from the sun loungers. The small well-kept garden is a complete delight with its abundance of colourful flowers - truly a cottage garden!
Contact us now for availabilty