About La Palma

La Palma is an island of astonishing beauty.
Often called a Jewel in the Atlantic, if you have never been to La Palma, you have a wonderful experience waiting to greet you.
From lovely sand beaches to laurisilva forests, from cobbled streets to volcanic craters and azure seas to mountain ridges, La Palma will entrance you with its beauty. Little wonder that UNESCO granted the entire island of La Palma the status of Biosphere Reserve.
And yes, there is plenty to do!
The island of Santa Cruz de La Palma is one of the smaller and less-well known of the Canary Islands. It has a total population of fewer than 100,000, an area of 706 sq. km and is said to be the most mountainous island in the world for its size. The weather on La Palma is generally excellent as it has a temperate climate with average temperatures ranging between 15 and 25 degrees. (Check out this link for current weather on La Palma).
So what can you expect to find on La Palma? You might be pleased to know that here on La Palma there are no large water parks, mock castles, golf courses or exuberant night life. In short, no mass tourism.
The capital city of Santa Cruz de La Palma, founded in 1493, oozes history from every cobbled street and courtyard. A stroll along its main street will reveal elegant 17th and 18th century mansions, whilst fishermen's cottages lay tucked away in side streets and quaint shops jostle shoulders with each other or spring up where you least expect them.
Around the Plaza de España in the heart of Santa Cruz de La Palma, you will find historic buildings dating from around 1559 - the French pirate Françoise Le Clerc (AKA 'Peg Leg') having sacked the city in 1553. And of course the numerous flower-festooned balconies so iconic of La Palma.
With its own snazzy marina and the little Bajamar beach just past the harbour, there is also the city beach which opened in 2017 and which stretches from one end of the city to the other. Santa Cruz de la Palma is well worth exploring, pausing a while to enjoy a coffee or freshly squeezed orange juice at one of the pretty plazas.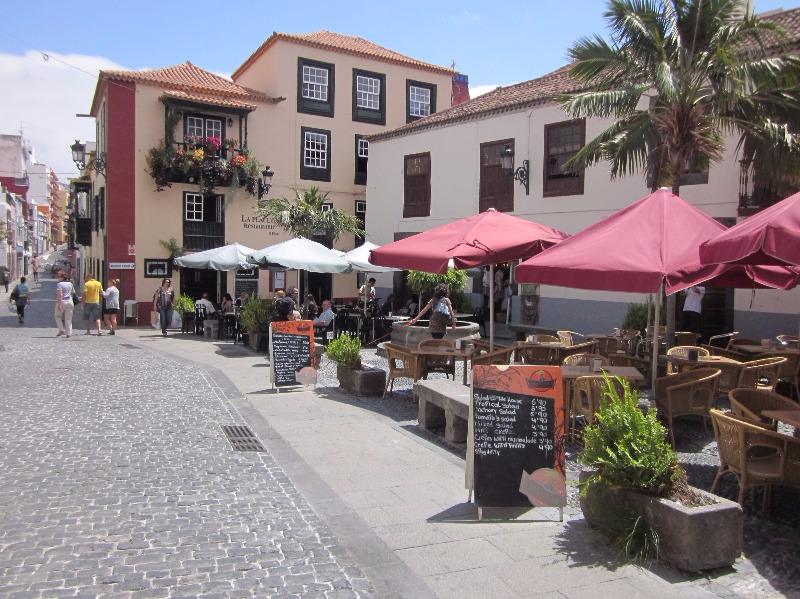 Around the rest of La Palma, you will also find plenty of history with cobbled streets in many towns and villages plus beautiful churches dating from the 16th century, some of which house valuable Flemish artwork. By contrast, in the north of La Palma, you will find colonies of caves where people lived until the 50's and also small stone dwellings with simple wooden roofs. You can also visit various museums on La Palma.
WALKING AND TREKING ON LA PALMA
La Palma, known as the best Canary Island for walking, is a paradise for serious hiking, long distance and multi-day trekking and casual walking and wandering alike.
Rugged ravines, ancient donkey tracks, banana plantations, woodland walks, hidden villages and the chance to discover caves and natural springs of fresh mountain water - the choice is yours!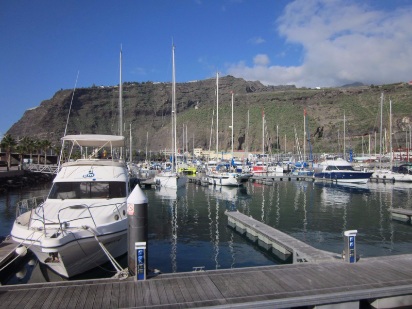 WATER SPORTS
Whether it is swimming, snorkelling or SCUBA diving, the waters around La Palma are incredibly clear and offer some wonderful opportunities to get wet. However, if you want to stay out of the water, there are beaches and coves at many places around La Palma despite its reputation as a non-beach island. Or how about trying your hand at fishing?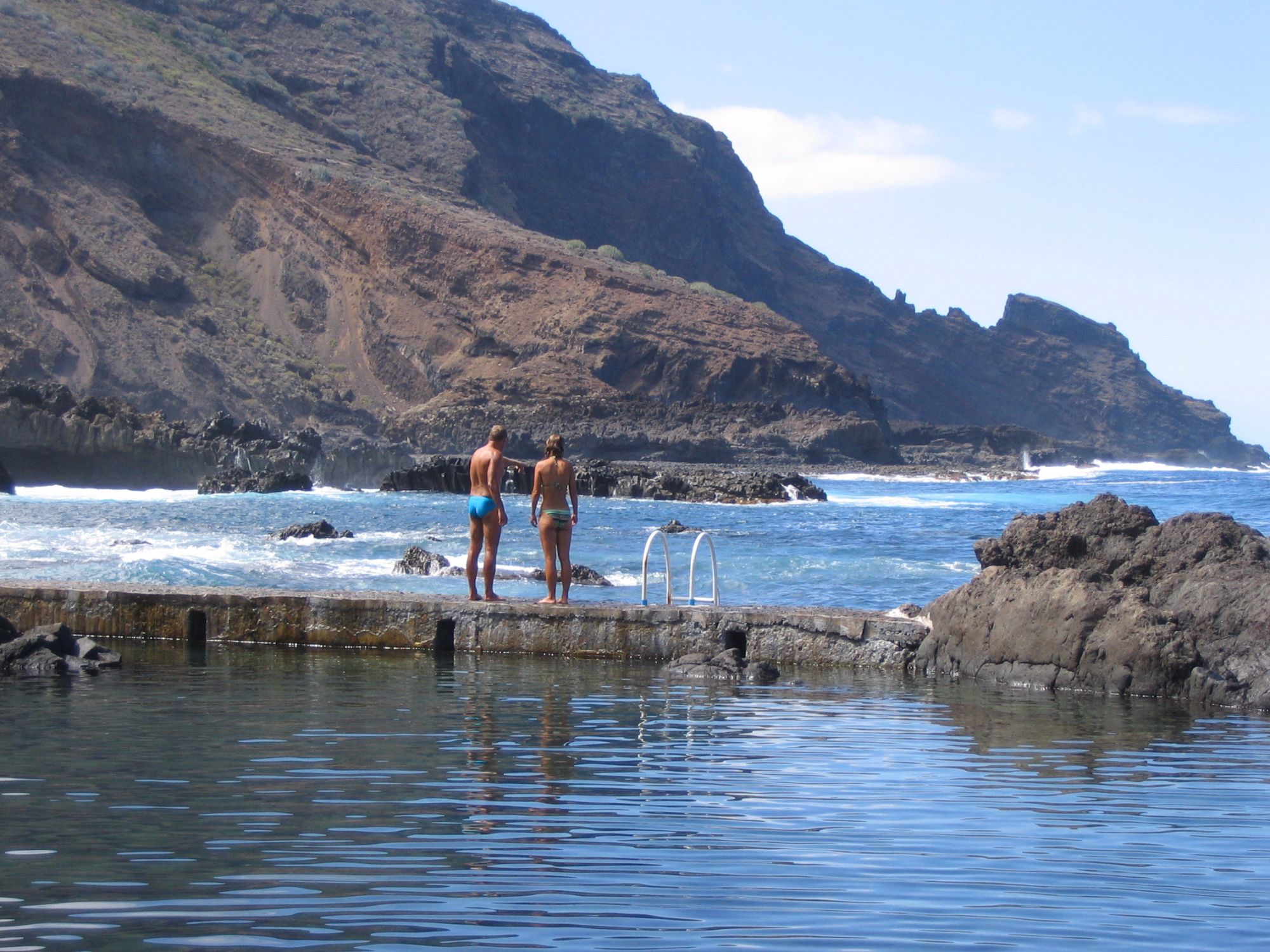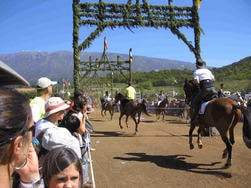 FIESTAS
As they say on La Palma, 'Let's have a fiesta. But first we must eat and drink!'
As you would imagine a small island cast adrift from mainland life to be, La Palma is steeped in ancient traditions, mysterious legends and curious customs.
None lesser than fiestas!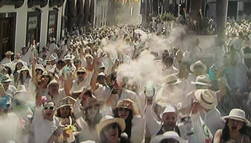 During the weekends of the summer months, a fiesta can be found somewhere on the island and everyone is free to join in. It's a celebration of life - from all ages. The smaller, village fiestas usually consist of live music, one or more bars which also serve food and plenty of dancing. The larger fiestas are often multi-day occasions with several different bands taking turns to play on centre stage, impromptu bands, wonderful costumes, parades and dancing through the night added to which there are side events such as rally car or horse racing - and then there is the main event! Palmerans are hugely supportive of fiestas and throw themselves whole-heartedly into the spirit of it, all with excellent good humour and fun. For more about fiestas, along with a description - please do click here ...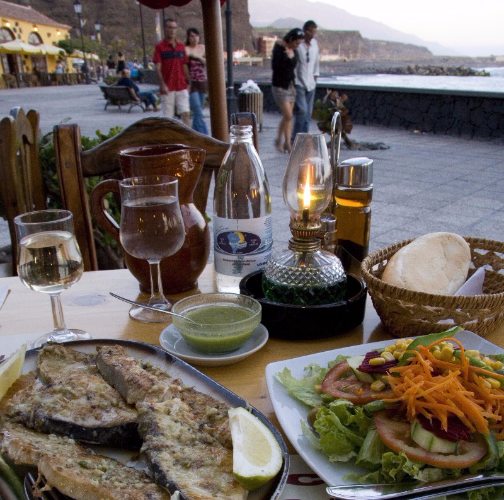 LA PALMA RESTAURANTS AND TYPICAL FOOD
With one fast food chain on the whole island, La Palma retains its special traditional dishes which are served in restaurants around the island. Sample smoked goat's cheese from the mountains, try the small Canarian potatoes cooked by steaming and simmering in sea water, taste the fresh fish from the morning's catch or home grown pork roasted on an open fire and served with delicious mojo sauce made from hot peppers, wild garlic and herbs.
You might just be hooked on island food for life!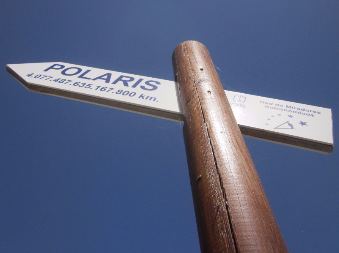 ASTRONOMY
With negligible air or light pollution, La Palma has some of the clearest skies in the world. In fact, La Palma more than competes on the world stage of astronomy as it is home to the third most important observatories in the world after Hawaii and Chile. And now the skies of La Palma are protected by the Sky Law. Even if you are not at all interested in astronomy, the starry nights on La Palma will amaze you with a free celestial show.
During the day, you can drive right up to the top of the island, the Roque de Muchachos where the observatories are located, to look at the observatories from the outside as well as take a walk along a section of the GR131 and to one of the viewpoints overlooking the Caldera. It is also possible to book on a tour at certain times to see the inside of the observatories with a Spanish/English guide (pre-booked only). Click here for details and application form.
If you are interested in hiring a telescope or would like an evening course on astronomy, please contact us for further details or for a guided tour of the Roque de Muchachos observatory, click here. Or if you would like to rent accommodation with telescope included, just ask and we will book a holiday home with telescope available.
And now you don't have to wait until you come on holiday to La Palma to observe the stars - check out this time lapse video and you'll see what we mean.
Archaeology
To quote from UNESCO themselves, 'It (La Palma) not only encompasses a wealth of archaeological sites including some of the best engravings to be found in the Canary islands like Cueva Belmaco and La Zarza, but it also represents the survival of a cultural legacy based on the mixture of Afro-American and European currents, which have given way to the peculiarity of La Palma.'

La Zarza in the north is a small museum depicting how life on La Palma has evolved through the ages, plus a fascinating circular walk within the park with caves and cave etchings.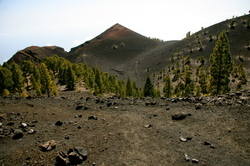 La Palma, like the other Canary Islands, is volcanic in origin with La Palma being one of the youngest islands at only 2 million years old. In the north, the ancient eruptions have created the wild and rugged landscape that we see today.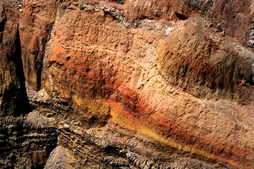 The last volcano, Teneguia, erupted in the south of La Palma as recently as 1971 and apart from the famous Volcano Route (part of the GR131El Baston ) there is a Visitor's Centre for the San Antonio volcano, with a walk along the rim of the volcano. However, solidified lava can be found all over the island and is fascinating in its different forms from pillow lava, ropey lava and hurt-your-feet lava. In terms of geology, there is nothing more impressive on La Palma than the mighty Caldera de Taburiente but fascinating strata can be seen even from the car as rock has been cut to away to allow for road construction. The lava tunnel has recently been opened for guided tours.