How to get to La Palma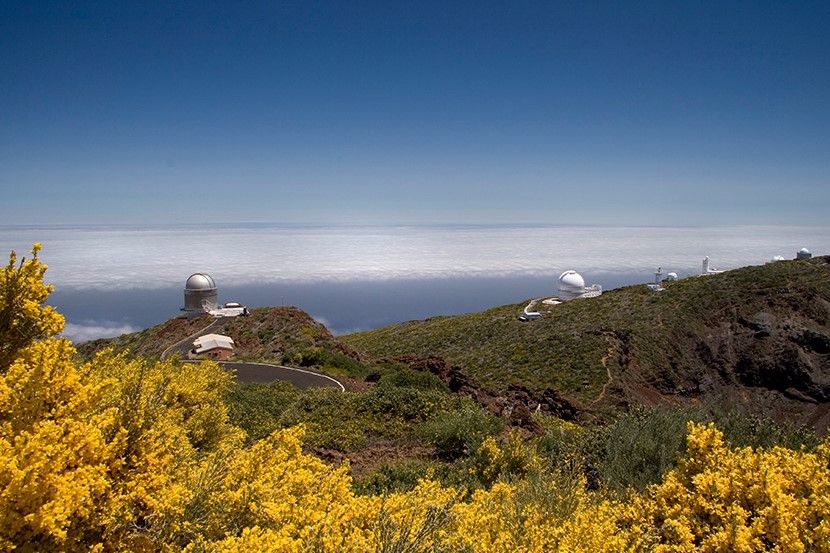 Looking for information on how to get to La Palma?

Don't worry - we are here to help :)
On this page, you can find information about direct flights to La Palma and indirect flights too.
Always remember the airport code for La Palma is SPC.
There's also information about how to get to La Palma by ferry from Tenerife, other Canary Islands and Cadiz in mainland Spain.
Unfortunately we cannot book flights or ferries for you but are happy to give you support in finding them.

(As you'd expect, all information on this page is subject to change without notice.)

DIRECT FLIGHTS - you will be pleased to know that you can fly direct to La Palma from:
UK
- London Gatwick and Manchester (TUI, previously Thomsons) and London Gatwick with Easy Jet
Spain
- Madrid, Barcelona
Netherlands
- Amsterdam
Germany
- Berlin, Dusseldorf, Berlin, Stuttgart, Frankfurt, Hanover, Nuremberg, Munich
Belgium
- Brussels
* Some of these flights may only be available in winter.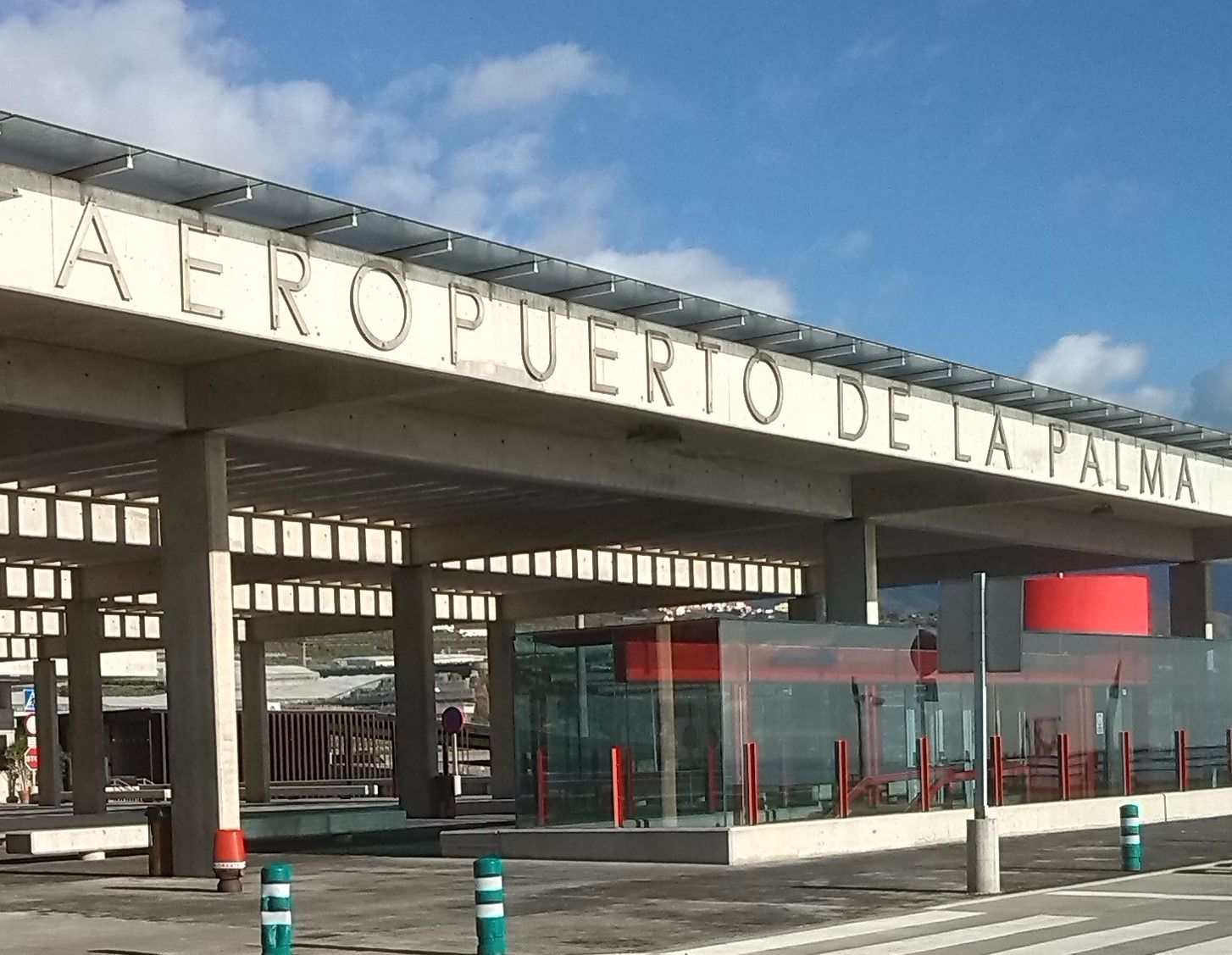 INDIRECT FLIGHTS via Tenerife or Gran Canaria - there are direct flights to La Palma from both Tenerife north * (25 minute flight) and Gran Canaria (50 minute flight).
From Gran Canaria, there are less flights per day than from Tenerife and they are usually more expensive as it's further to La Palma but you don't have to change airports.
Flights between the Canary Islands are with Binter and Canary Fly.
You can also fly to La Palma indirectly from any of the other Canary Islands, changing in Tenerife or Gran Canaria.
For indirect inter-island flights, you stay airside so you don't have to pass through security a second time.
* There are two airports in Tenerife - north (Los Rodeos) and south (Reina Sofia). International flights use the south airport (with the exception of Madrid flights which use the north airport). Inter-island flights use the north airport. More on this later!


When searching for flights to La Palma and making a booking, make sure you select 'La Palma' (airport code SPC) and not Las Palmas de Gran Canaria, Palma de Mallorca, Palma in Florida or La Palma in Panama - wow, there's plenty of scope for surprises there (and it does happen ... ).
FERRIES to La Palma from Tenerife - there are three ferry companies operating between the islands.
Fred Olsen Ferry
Naviera Armas Ferry
Trasmediterranea Acciona Ferry
The Fred Olsen ferry uses the port of Los Cristianos in the south of Tenerife which is 19km (20 minutes by taxi) to/from the Reina Sofia south airport. The other ferries use the port of Santa Cruz de Tenerife in the north. Some of the Fred Olsen and Naviera Armas ferries briefly stop at La Gomera just long enough to pick up/drop off passengers.
Important Point: The ferries are usually very punctual when it comes to departing although may arrive later than the scheduled time owing to weather conditions.
Ferry or Inter-island Flight?
The price of a ferry to La Palma or inter-island flight may be similar so this might not be the deciding factor. However you may want to take into account the convenience of the ferry departure point.
The Fred Olsen ferry is the fastest ferry at around 2.5 hours. The Naviera Armas ferry has overnight crossings which saves you the cost of an overnight stay in Tenerife or La Palma as you'll spend the night on the boat.
Transferring between Tenerife airports
The Reina Sofia International airport in the south of Tenerife is 67km from the Los Rodeos airport in the north.
If changing flights in Tenerife from International to inter-island (with the exception of via Madrid) you'll need to get to the north airport for flights to La Palma. There is no dedicated shuttle bus but there are direct buses and indirect buses and it's virtually all motorway. OK, getting between airports might seem a bit tricky but once you know what to expect and how to do it, it's a whole lot easier.
Option 1: Taxi or private hire taxi - the most expensive option. The cost for a taxi between the two Tenerife airports is around 100€ (after all, it's a long way!). The price is regulated but you should still ask how much it is before you set off. Taxis wait at the end of the terminal building - turn right out of the door as you come into arrivals. Alternatively, it is possible to pre-book a private hire taxi online.
Option 2: Bus - the cheapest option. The bus company on Tenerife is called 'Titsa.' There is a direct bus service between the airports and also indirect buses via Santa Cruz de Tenerife. The direct bus is #343 Express which has no stops at all between the airports. It takes 50 minutes and costs approx. 10.00€. The only down side is that they are not frequent although over the last couple of years, this has improved. The indirect bus requires that you change in Santa Cruz at the Intercambiador (bus terminal/station). The main leg of journey is between the south airport and Santa Cruz (distance 64km, journey time 50 minutes) for which you take the #111 bus. It's a very frequent service - in the main, every half hour on the hour and half hour. The cost is around 9€.
For the second leg of the journey, take the #101 or #102 bus between Santa Cruz and the North airport (distance 14km, journey time approx 20 mins although longer at rush hour). Again, they leave more or less every half hour. When deciding on a flight out of the north airport, allow for 2.5 hours to get from the south in case you just miss the bus on both sections, which can add about 45 minutes. Check out option 3!

Option 3: Bus and Taxi - middle of the road option! If you are a bit pushed for time, and trying to reduce bus usage, use the bus for the main leg of the journey between the south airport and Santa Cruz. Then a taxi from Santa Cruz to the north airport.

Hints and tips about take the bus:
1. Have a selection of low denomination notes as sometimes they don't have change.
2. Bono cards, like an Oyster card, are available at the south airport from the last shop on the right. These save you money and hassle, although you might end up with credit on the card that you can't use.
3. If asking at the Tourist Information Office about bus times from the airport, be sure to ask about both direct and indirect buses.
4. The #343 and #111 both leave from the bus stops just to the left of the information office. You can get free English-language Tenerife newspapers in the information office so you have something to read on the bus.The office is not open in the evening.
5. At Santa Cruz (de Tenerife) bus station, buses for the airport leave from the top floor directly opposite the Corte del Ingles department store. The information/tourist office is also on the top floor.The bus station can seem a bit daunting as it's a big, busy place.
6.. If you don't know or you're not sure, just ask someone. People are generally very helpful.