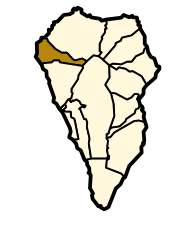 Municipality of Puntagorda
Located in the north west of La Palma between Garafia and Tijarafe, Puntagorda is an area of farm land, pine forests and vineyards, the wine being the award-winning Traviesa. Puntagorda is also famous for its many orchards of almond trees, the pink blossom of which is a fantastic sight during January and February. This has given rise to the Almond Festival each year. The indoor weekend market, Mercadillo de Puntagorda, is one of the most popular on the island. Apart from fresh produce including ecologically grown fruit and vegetables, there are many handicrafts for sale such as jewelery from the Dragon tree seeds, driftwood, basket work and clothing from home-spun fibres.
For more about Puntagorda, check out About Puntagorda page.
Accommodation in and around Puntagorda consists mainly of rural houses (casas rurales) ranging from a cottage to a 3-bedroom villa with swimming pool. If you already know your holiday dates, then just drop us a line and we'll gladly tell you what's available to suit your needs - we do the searching so you don't have to!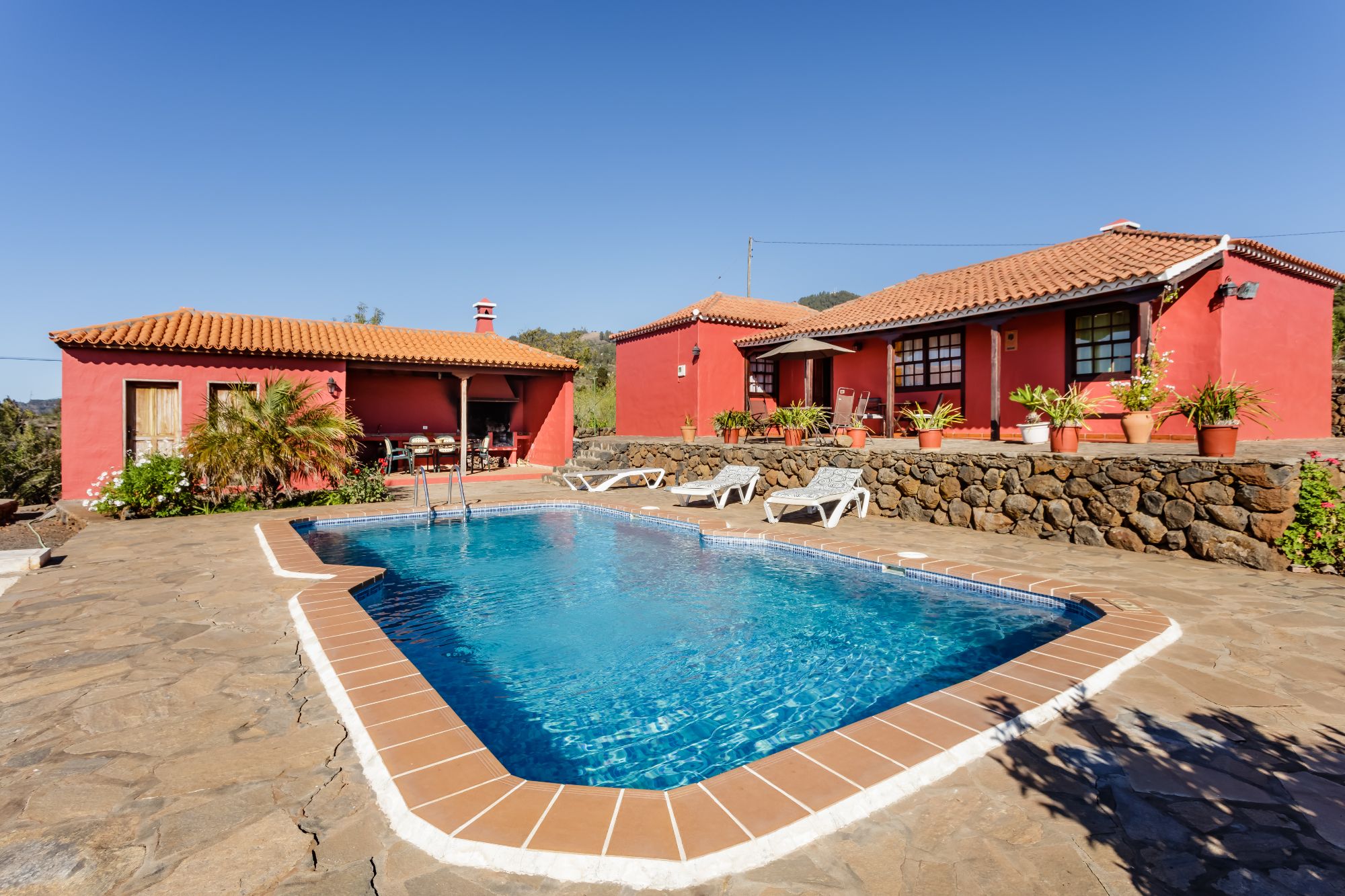 Casa Rural Verada with swimming pool
2 bedrooms - sleeps 4
from 70€ per night
Situated in a particularly quiet area of orange orchards just below Puntagorda, Casa La Verada is a spacious, stand-alone house with private swimming pool. With views of both sea and mountains, the facilities of Puntagorda are less than 2km away.
Casa Rural Herenio with private swimming pool
1 bedroom - sleeps 2 : Price from 65€ per night
Minimum stay 1 month
Casa Herenio is located at the end of a small, quiet lane a short distance from the centre of the village of Puntagorda. With a private swimming pool and amenities within easy walking distance, this is a great choice for those looking for tranquility yet close to amenities.
Casa Rural Oliva, Puntagorda
1 bedroom - sleeps 3 : Price from 50€ per night
Minimum stay 1 month
Situated close to to Casa Herenio, this is a quiet place and yet within very easy walking distance to the facilities of Puntagorda. This cottage is committed to sustainable tourism on the island of La Palma and is registered as 'Biosphere House,' a certification granted by the Institute of Responsible Tourism.
Villa Alicia, Puntagorda
2 bedrooms - sleeps 4
2 bathroom
Price from 91€ per night
A quality villa with heated swimming pool, this holiday property also has original Canarian features plus a log fire and sunny conservatory - it's a house for all occasions!
The terrace with pool is very private and suitable for naturists.
Casa Rural Jocamo
2 bedroms - sleeps 4
Price from 50€ per night
Casa Jócamo lies in a rural idyl below the village of Puntagorda. With two twin-bedded rooms, spacious lounge and farmhouse kitchen, it has ample space for four people to enjoy the comfort of this rural holiday house. But of course it's also cosy for just two people!
Casa Rural El Tendal
1 bedroom - sleeps 2 persons
Price from 60€ per night
Surrounded by its own attractive gardens and private parking area, this Casa Rural is only 600m distance to the nearest grocery store and restaurant. In addition to the private swimming pool and BBQ house, 2 mountain bikes are available.
Casa Frederico
2 bedrooms - sleeps 4
Price from 50€ per night
Located on Camino de La Rosa close to the pine and heather wood of El Fayal in Puntagorda, Casa Federico is a two-storey family house recently renovated, it combines modern aspects with the original rustic style. Close to bus stop and town.