Casa Rural Fide
Casa Rural Fide, Tijarafe, La Palma
Beautiful country house with swimming pool and outstanding views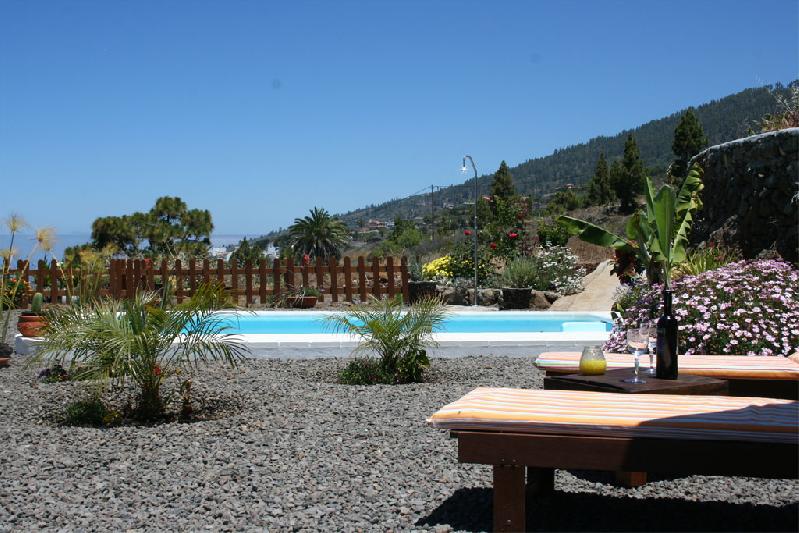 Casa Fide is located in the area of El Jesús, Tijarafe, in the west of the La Palma with outstanding views of both the sea and mountains. This lovely rural house also has a private swimming pool and free WiFi.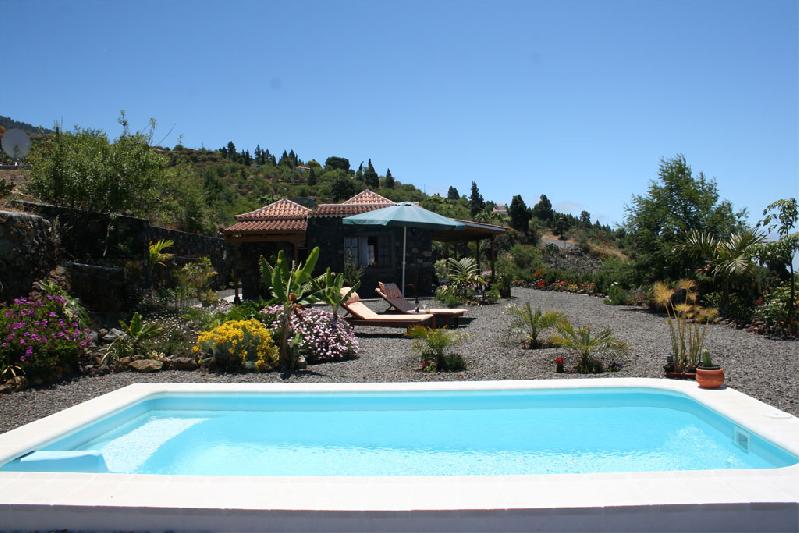 The situation of Case Fide is a very handy 2.5km from the little town of Tijarafe and a 20 minute drive to the nearest beach of Tazacorte. With the conveniences of shops nearby and yet in tranquil surroundings, Casa Fide really excels as being a fantastic place for relaxing in the sun and enjoying the scenery.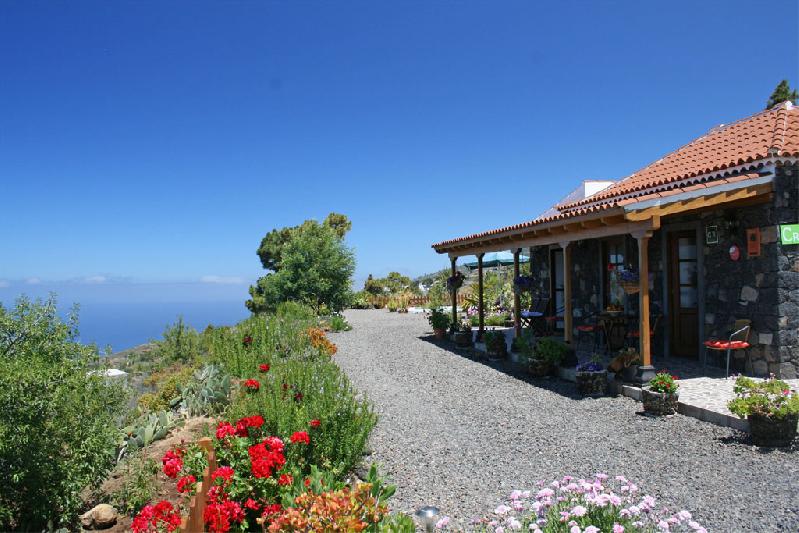 Casa Fide has recently been restored and very well equipped. Its open stonework walls, tea-wood ceilings and stylish decoration create very comfortable and cosy accommodation. Outside is a well-maintained, colourful garden, as well as spacious terraces from where you can leisurely observe the stars on clear nights, or just admire the sunsets.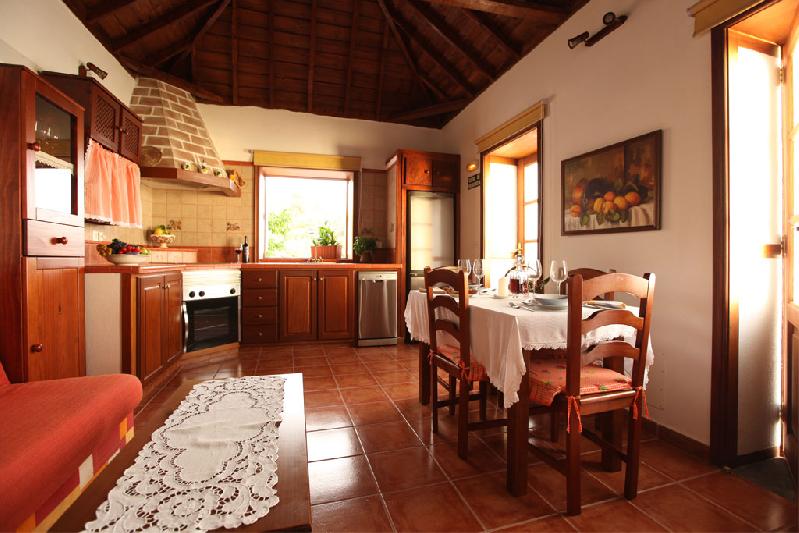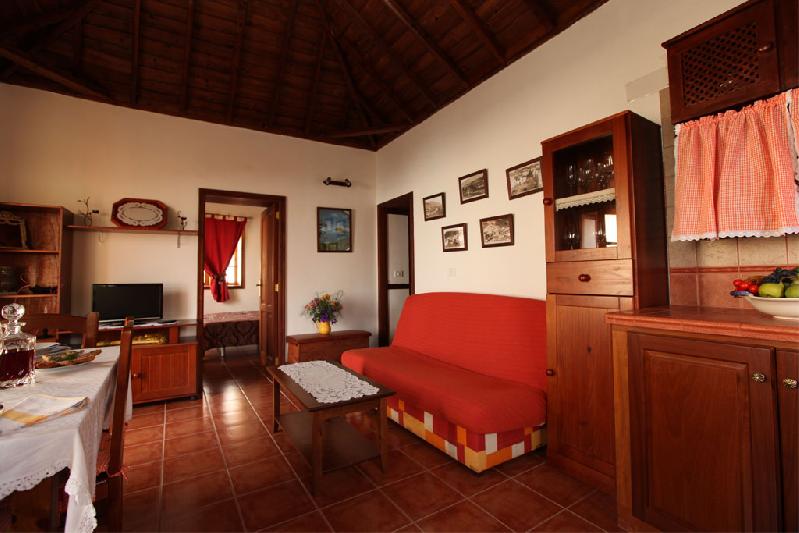 The facilities of Casa Fide include air-conditioning and central heating, Satellite TV, Hi-Fi system and DVD.
The kitchen is fully equipped with: Electric oven, microwave, refrigerator, dishwasher, sandwich toaster, extractor hood, washing machine, hairdryer iron and ironing board.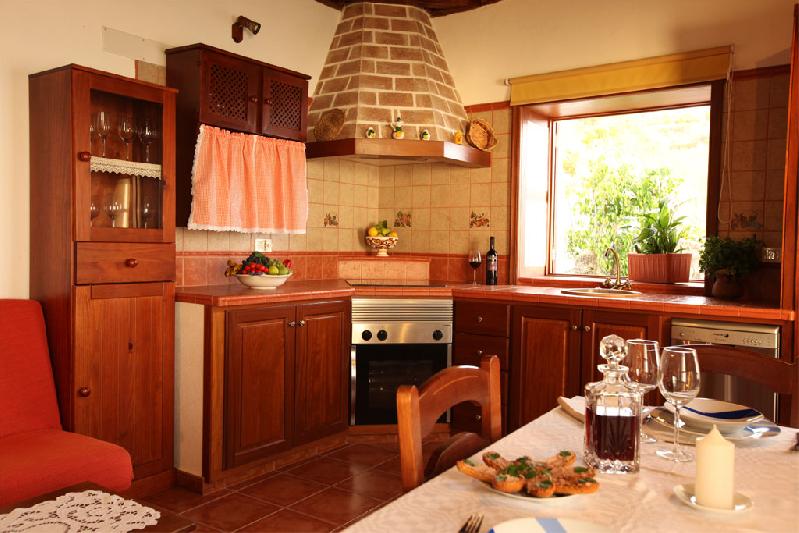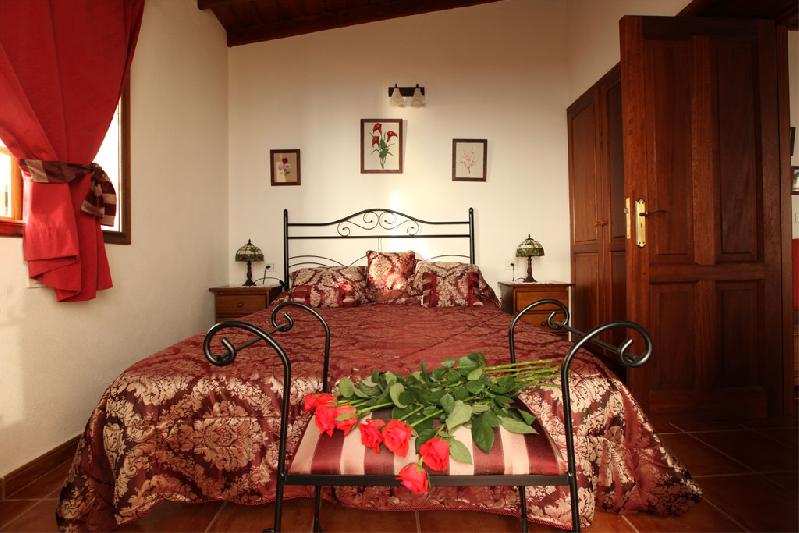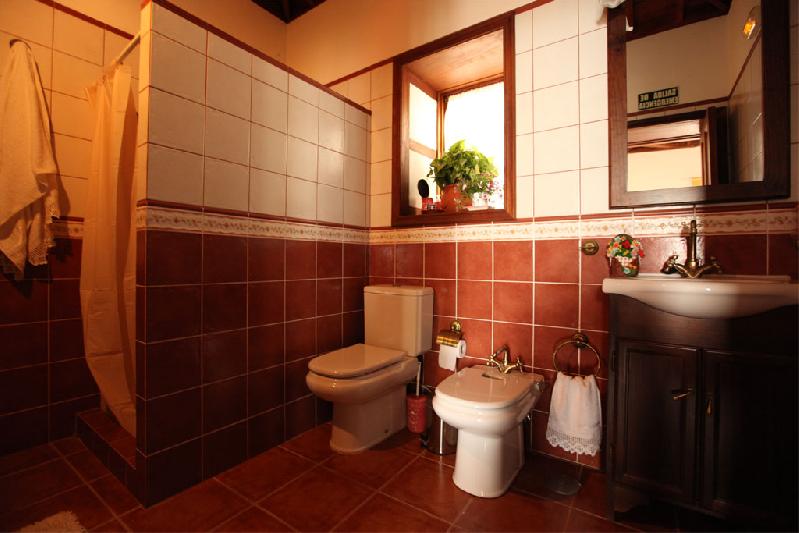 Casa Fide is also ideal for hiking holidays, being only a few minutes away from the nearest paths, one of them local (SL TJ 71) - going from El Jesús to El Risco de Las Pareditas - and another long-distance, the GR-130, known as the Coastal Footpath (Camino Real de La Costa).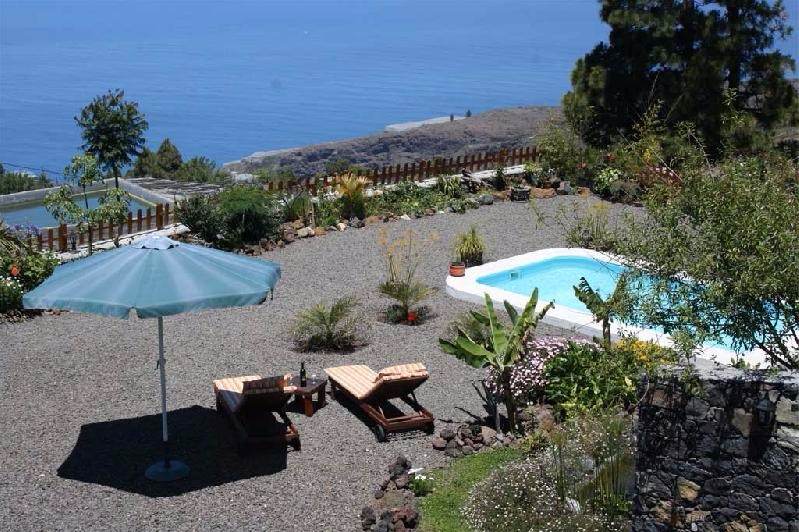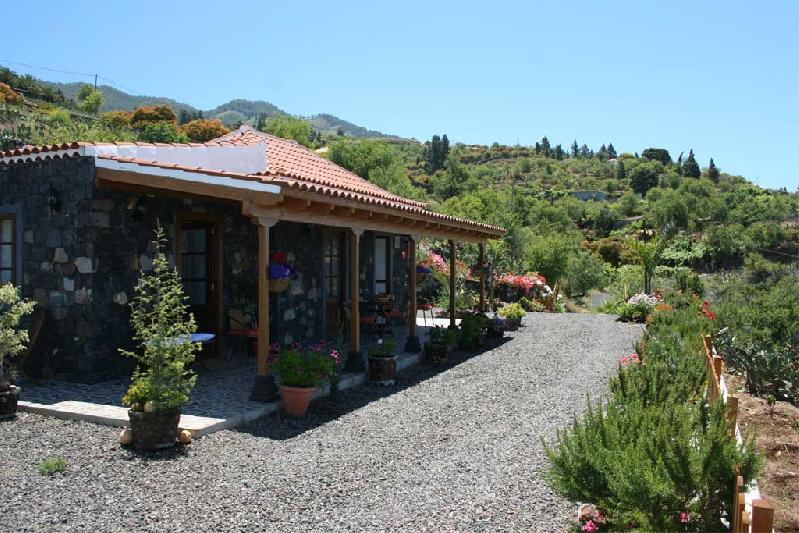 The size of the swimming pool is 5,80m x3,25m, deep: from 1,10m to 1,40m.
With exploring the island of La Palma, swimming and walking by day, Casa Fide also has plenty to offer in the evening with a fabulous starry night great for observing the night skies of La Palma!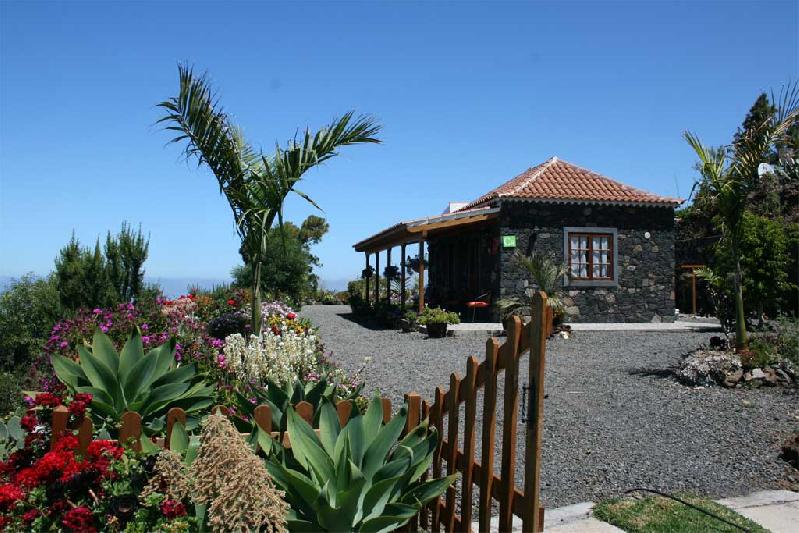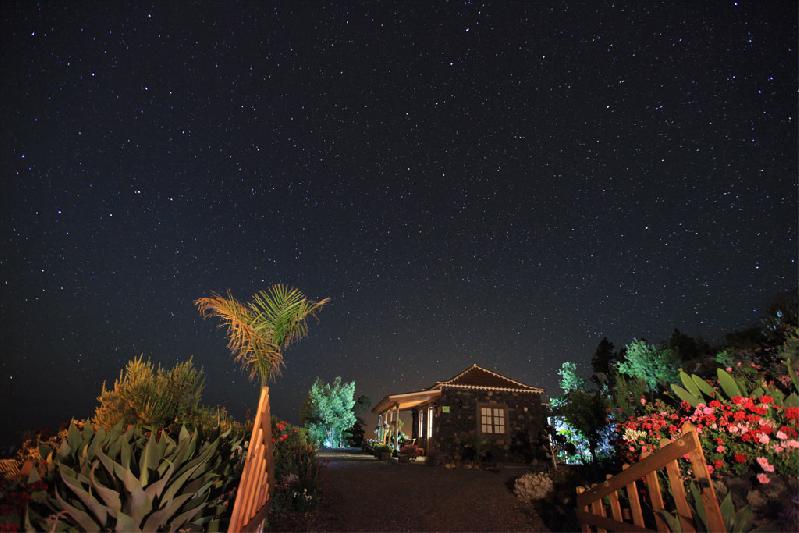 Number of bedrooms: 1
Max. Persons: 3
House space: 36,26 sq.m.
Altitude: 670 m
Registration number: CR-38/5/0000215
Coordenadas GPS:
28º 42' 10.68" N 17º 56' 57.41" W

Price from 80€ per night
Free internet
Free baby cot
Sorry, no pets allowed
Please contact us for more details and availability.
* all enquiries come to us here at Holiday La Palma.