Hotel St. George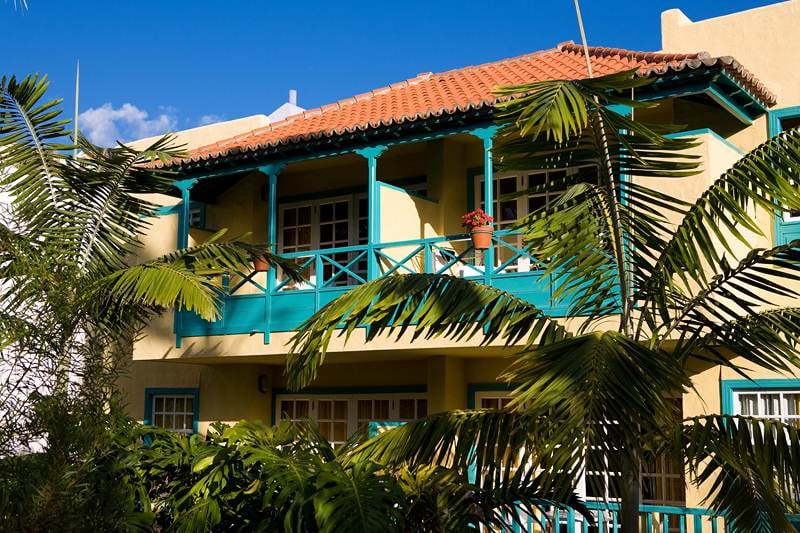 Hacienda St. George
Luxury hotel in the small resort of Los Cancajos
The Hotel St. George is a holiday hotel with special charm due to its traditional island architecture and the beauty of its landscapes and natural surroundings. The Hotel is set amidst a cluster of low-rise buildings just like a local island village in which the typical colours, formerly used to paint house fronts, have been recovered. The most interesting feature of this Hotel is the irregular layout, resulting from having preserved the original vegetation growing on the estate, and having placed the attractive buildings around the giant Ficus trees, the numerous palm trees and several pre-existing Dragon trees. This wonderful garden has turned the hotel exterior into a leafy, lush oasis with bundles of charm!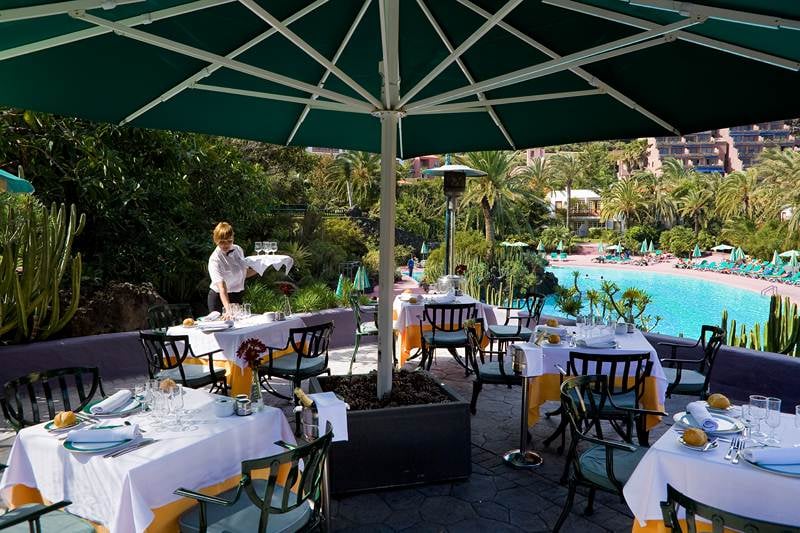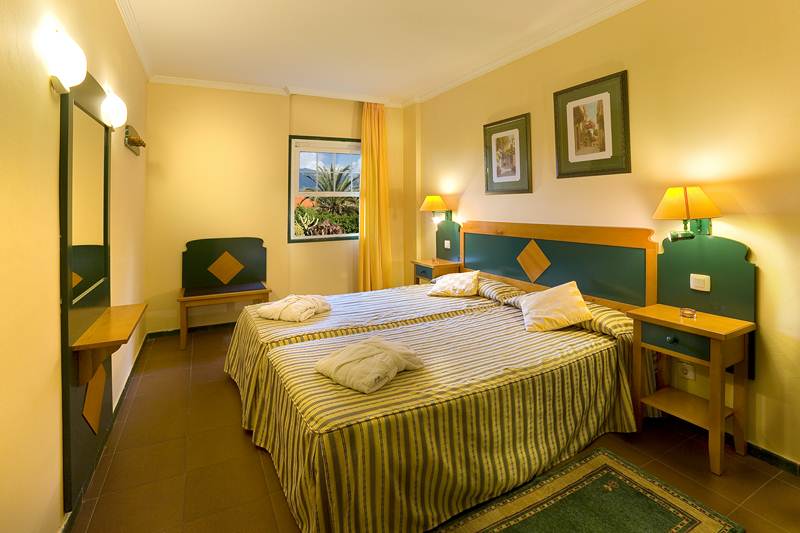 Hotel St. George comprises 155 rooms distributed in four buildings which combine comfort and functionality in a cosy, warm atmosphere for your stay on La Palma. All the apartments in the hotel have a spacious bedroom with two beds and a fully-fitted bathroom with hair dryer; a lounge with a sofa-bed, colour TV with several foreign language channels, and a direct-dial telephone, as well as a terrace or balcony where you can sit in the evening, in the glow of candle light, and breathe the cleanest air in the whole northern hemisphere. Integrated into the living space there is a kitchen equipped with a vitro-ceramic cooker and microwave oven.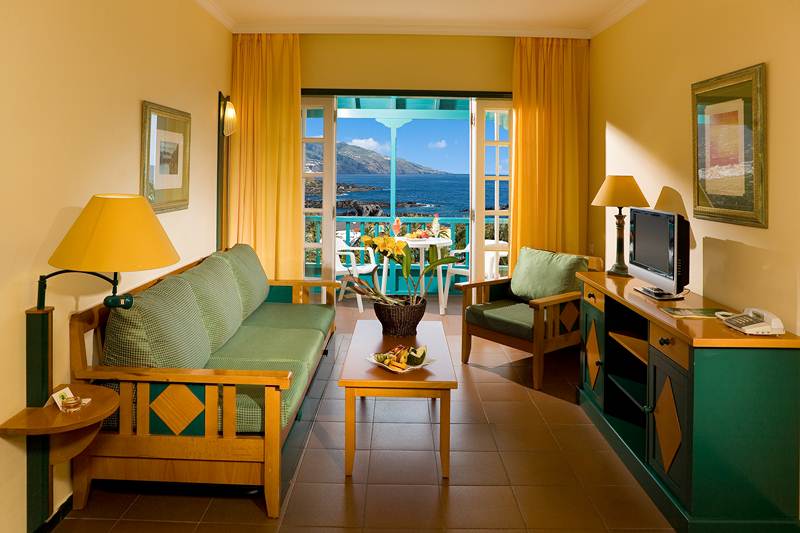 Turn your stay on La Palma into an unforgettable experience by enjoying the comfort and luxury of the accommodation at the St. George Hotel.
Rooms availabe: Studio, One-bedroom and Two-bedroom. All rooms have a balcony and/or terrace and welcome pack which includes toiletries and bath robe. Bliss!