Walking Tour - La Palma Highlights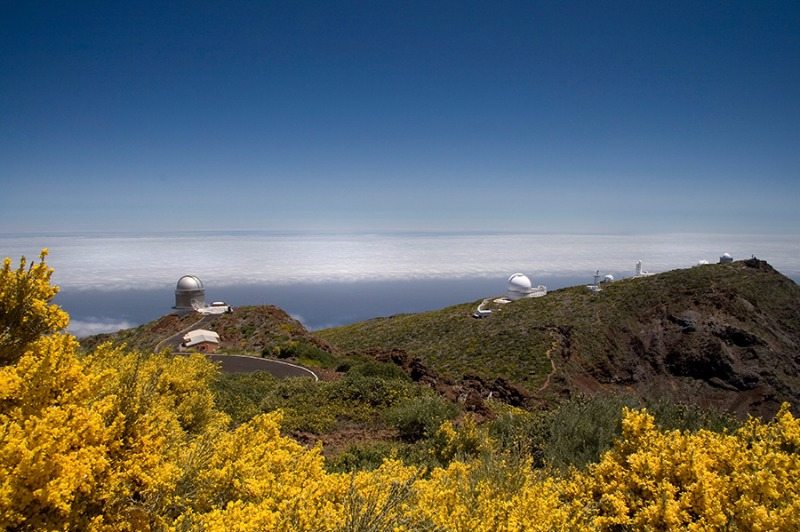 La Palma Walking Holiday - the Highlights Tour
Self-drive, self-guided island walk
We are pleased to offer our walk and drive tour of La Palma including the classic walks on La Palma plus a few other little gems!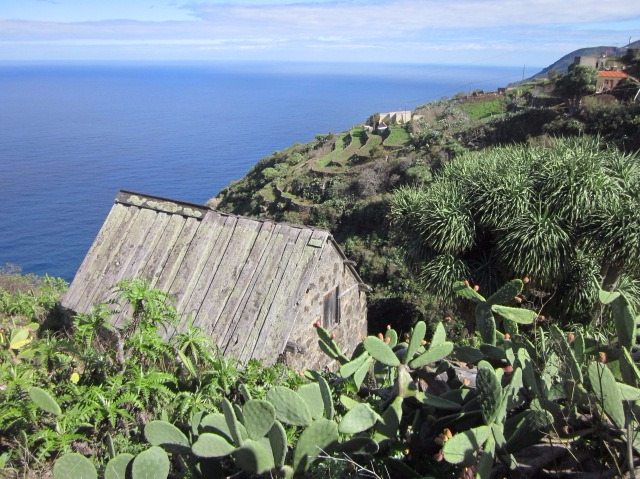 HIGHLIGHTS:
Flower-filled balconies of historic Santa Cruz capital
Cubo de la La Galga Bioshpere reserve laurisilva forest
GR130 Camino Real ancient walking route and donkey trail
The Roque de Muchachos roof of the island and observatories
Caldera de Taburiente National Park and Ravine of Angustias
The GR131 El Baston Volcano Route and pine forest

Hidden hamlets with dragon trees, caves and dramatic gorges
La Palma is the fifth smallest island in the Canaries and one of the most unchanged by tourism. Often called La Isla Bonita, the Pretty Island, it lives up to its name with abundant palm trees, fields of spring flowers, orchards of almonds and hills cloaked in verdant evergreens. In fact, the whole island has been granted the status of Biosphere Reserve by UNESCO.
But that's not all it's about - with a coastline dotted by sandy beaches and pirate coves, the 10km wide Caldera mountain ridge at the top, a string of volcanoes for its spine and, at its heart, the stunning 'Ravine of Fear,' walkers are spoiled for choice. It's pretty good for photography and astronomy too!
However, with our self-guided, self-drive tour, we've managed to pick out some very special hiking trails including the real showcase walks of La Palma along with some little secrets of the island.
ITINERARY
Day 1: Santa Cruz and Los Cancajos beach
For your first day on La Palma, you probably want to take things fairly easy and settle yourself into island life. So how about a relax on the beach and a swim just a few minutes from your accommodation. Or a walk into the small capital of Santa Cruz de La Palma and enjoy a stroll along cobbled streets lined with historic mansions and tiny cottages, many of which are festooned in fabulous flower-filled balconies. In what must be the most beautiful capital in the Canaries, you may also want to pause a while at one of the street cafes or leafy plazas to enjoy a cafe barraquito Palmero style!
Accommodation: Hotel or self-catering apartment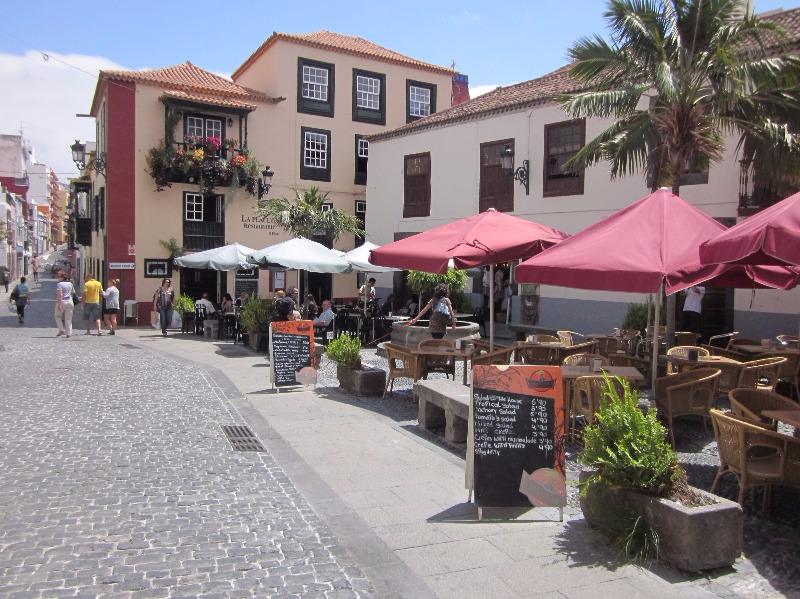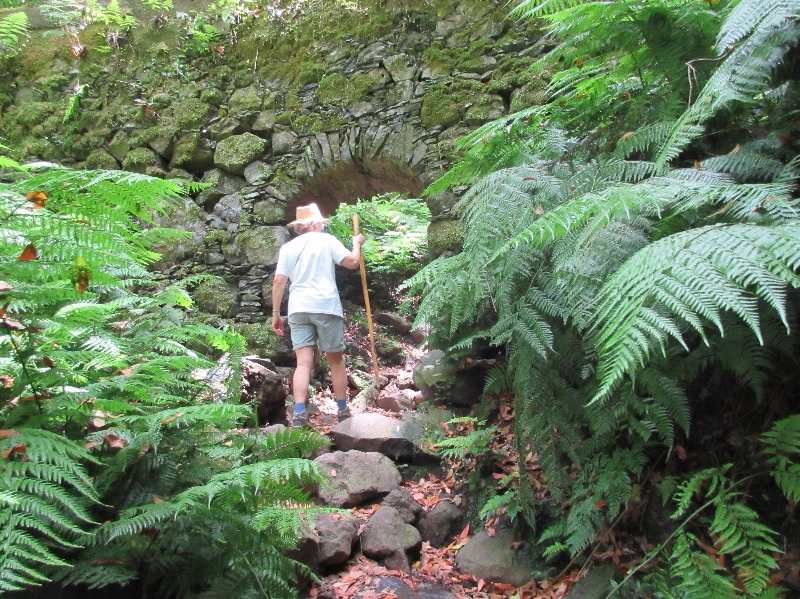 Day 2: Cubo de La Galga Laurisilva Forest
Heading north on the coast road from Santa Cruz, the first stop is at the Cubo de La Galga, one of the best examples of a laurel forest in the Canary Islands. Walking along a path through the gorge, listen for the birds and enjoy the host of ferns and laurels and even mahogany trees.
If you wish, you can include a mirador (look-out point) in your circular walk. Then enjoy an easy descent past old Canarian houses back to your car.
Walk: 3.5 hrs 9km
Accommodation: Country Hotel in the north east of La Palma

* Tip: we suggest you might like to take a small detour to one of our favourite little villages by the sea.
Day 3: On and Off the Beaten Track
Directly from your accommodation along forested paths, a water gallery (tunnel) mined into the cliff face is reached. Although not permitted inside the tunnel, you can see the old rail tracks on the outside, mining carts and listen to the gushing water. Quite a surprise in the middle of nowhere!
Following on, the GR130 Camino Real de la Costa is reached and a descent is made into the barracno (ravine). The GR130 or Royal Way is the main walking route right around the island which links the villages, towns and hamlets. This section with its communal laundry troughs, stone houses, caves and dragon trees will give you a fantastic flavour of how life used to be lived on La Palma.
Walk: Circular route 3hrs 30 mins 11 kms.
Accommodation: Rural accommodation in Franceses above the north coast.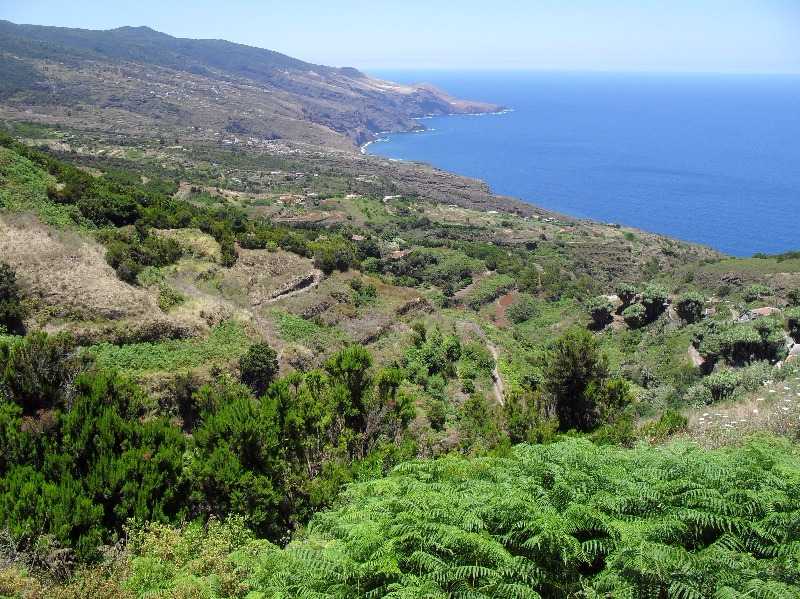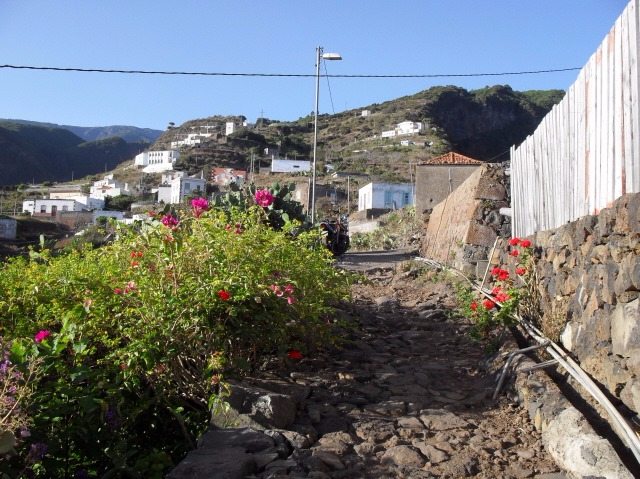 Day 4: GR130 and LP9.1
Franceses - El Tablado - Roque Faro - Franceses
Directly from your accommodation, walk the circular route along the GR130 from Franceses with its wooden roof dwellings. Hiking down into a beautiful barranco (ravine) and then up to the remote village of El Tablado with caves and 'ancianos' still going about their work on the land, the route then heads up to a mountain village restaurant where you can enjoy a meal of goats cheese and meat cooked over a wood fire. A path through evergreens takes you back to your start point.
Walk: 6 hrs or 4 hrs with use of bus.
Accommodation: as previous night.
Day 5: Roque de Muchachos, GR131 Mirador Andenes and Observatories
This walk begins at the highest point of the island, the Roque de Muchachos, at 2426m. From here you can walk to the mirador to look out over the south of La Palma and the other islands of La Gomera, El Hierro and Tenerife. To enjoy the experience even more, the adjoining GR131 El Baston walking route takes you along the rim of this mountain range (once defined as the largest erosion crater in the world). Along this linear walk you will pass right by the Observatories, the most important Observatories in the Northern Hemisphere, and Roberto's Wall before reaching Mirador Andenes.
Walk: 40 minutes or 4 hrs
Accommodation: Small hotel in Los Llanos near the west coast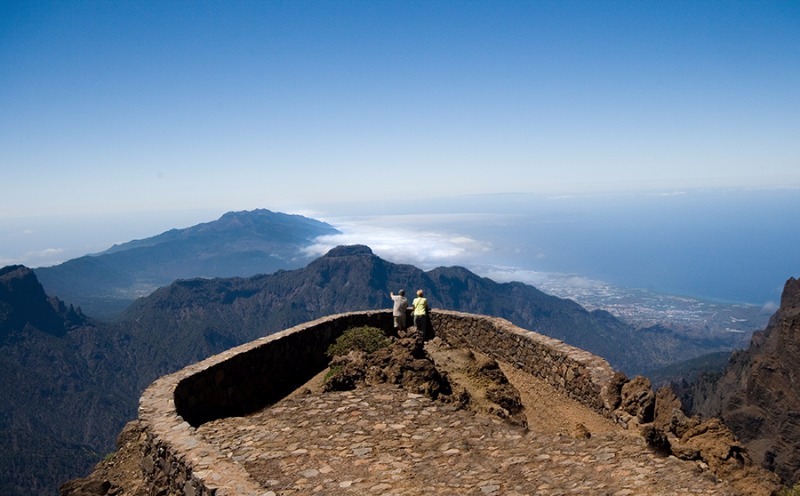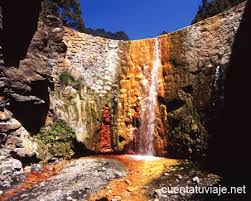 Day 6: Caldera de Taburiente
Drive to the collection point of the Caldera de Taburiente from where a shared all terrain taxi (extra charge) will take you to the start of the route. Following a downhill path, the walk takes you right into the very heart of La Palma's largest gorge, the Barranco of Fear, where the Spanish Conquest of this island was essentially settled. Taking a small detour to see the amazing Dos Aguas waterfall of cascading water in orange and yellow, the gorge is exited with walls of towering stone each side and the route finishes back at the car park.
Walk: 6 hrs
Accommodation: as previous night
Day 7: Free Day or Volcano Route
A free day might include the nearby beach of Tazacorte, a dolphin/whale watching boat trip from the new marina or one of the themed museums.
Still ready for more walking? How about La Cumbrecita, Volcano route or other walks. La Cumbrecita is a lovely little circular 2-hour easy walk accessed at the end of a pine tree-line road and with stunning views across the Caldera.
Volcano Route - heading up by car into the pine forests, walk along the southern spine of La Palma with stunning views to both the east and west coast. Climb up the Pico Birigoyo extinct volcano before returning on the same route. Walk: 4 hrs
Accommodation: as previous night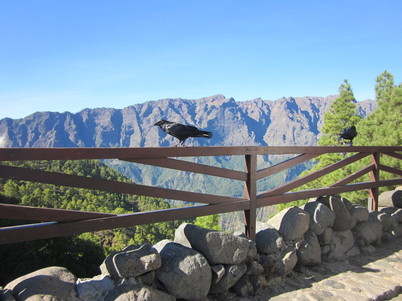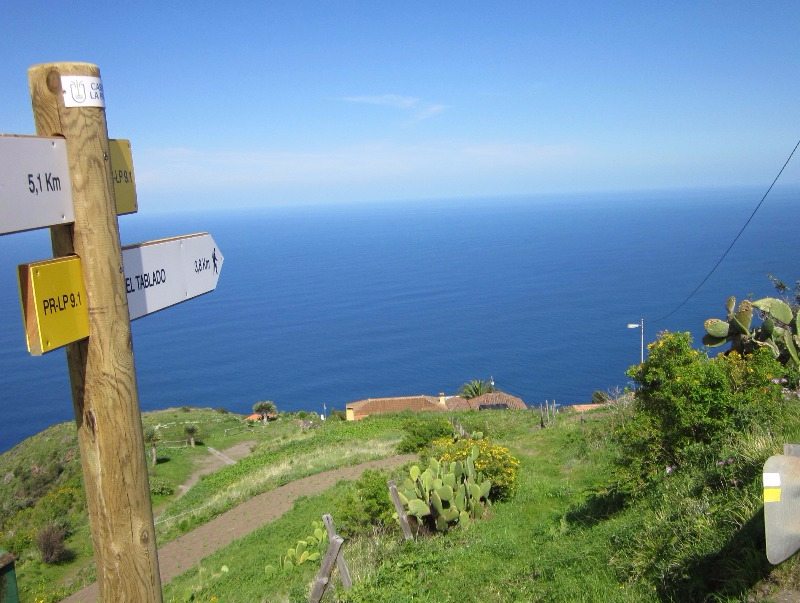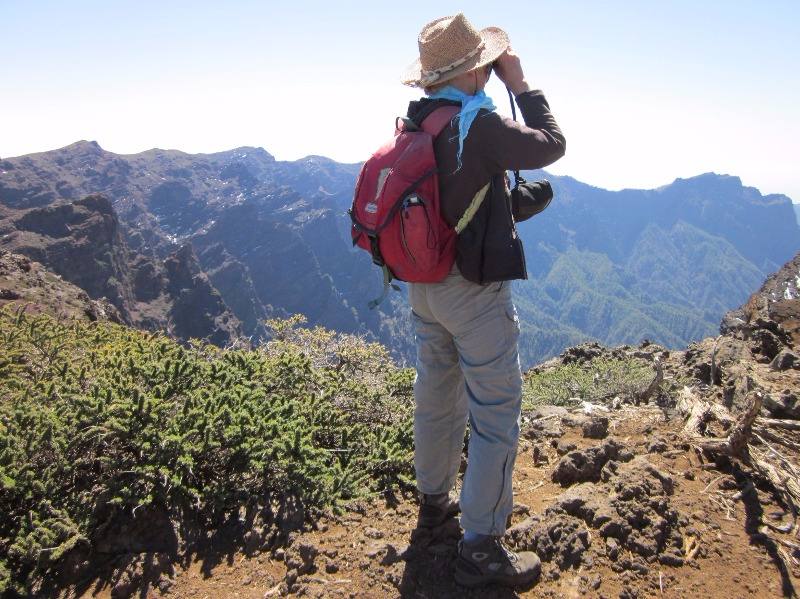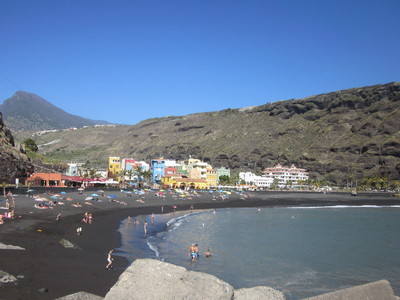 This holiday includes:
7 nights accommodation
7 breakfasts
7-day on-island support
Full walking notes
Freytag & Berndt walking map
Not included:
Flights
Car hire
Travel Insurance