Casa Corral Grande
3-Bedroom House with 3 Bathrooms plus shared Pool
Fantastic for families or small group - beach nearby!
Casa Corral Grande is a restored 2-storey farmhouse built in the 19th century in traditional Canarian style. Located in La Polvacera, Breña Baja, it is just 8 minutes away from Los Cancajos beach.
With a capacity for 6 persons, Casa Corral Grande is ideal for families or groups of friends looking for a central location from where to move around the island, go hiking or just enjoy some relaxing time.

Altitude: 294 m
Interior space: M² 104
Registration number: CR-38/5/0000152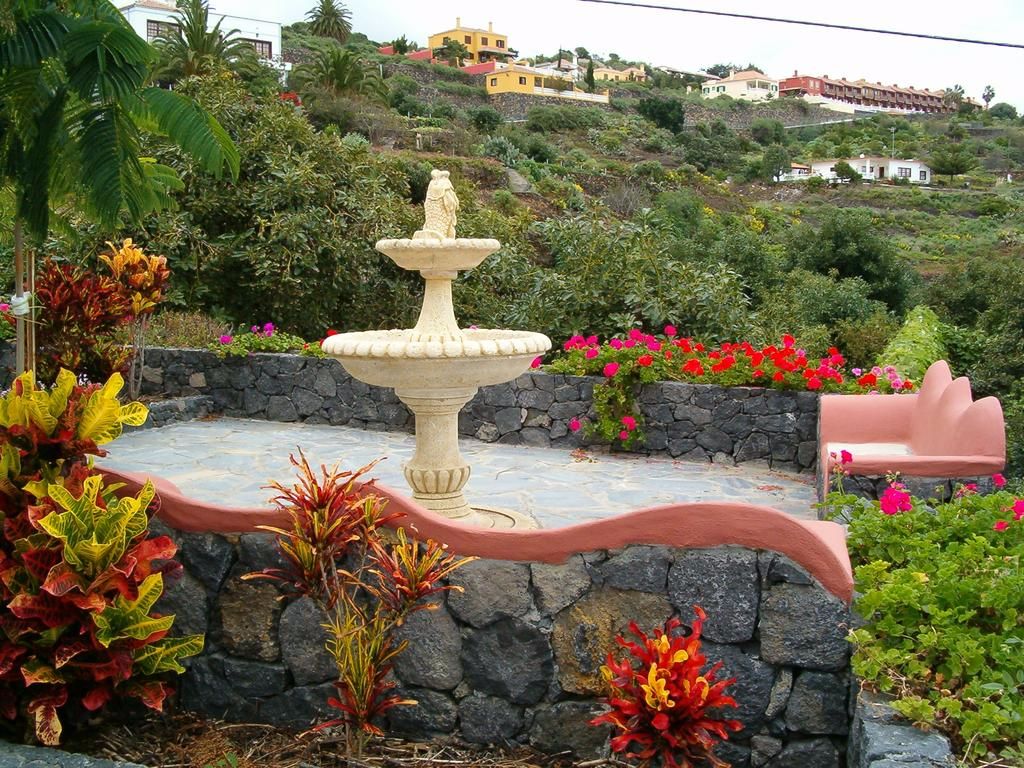 Laid out over two floors, Casa Corral Grande provides a spacious living room, a dining room, kitchen, master bedroom, double bedroom, a third bedroom with bunk beds 3 bathrooms, terrace, parking lot and garden.

It also has a swimming pool and a BBQ area shared with two other rural houses and some apartments.
For up to 4 people, only the top floor is used; for 5 or 6 persons, the ground floor is used too.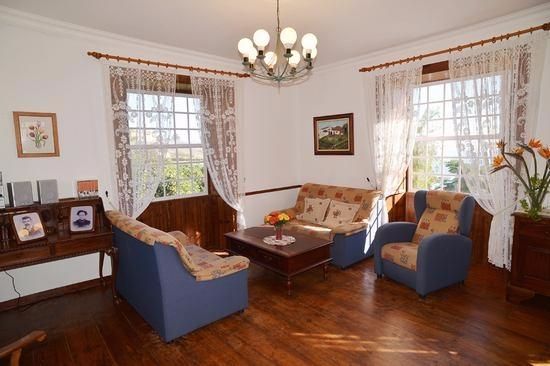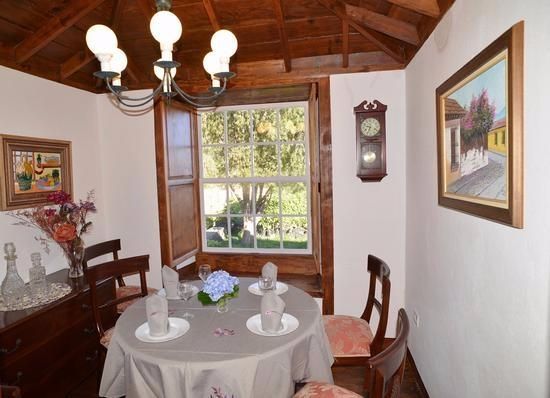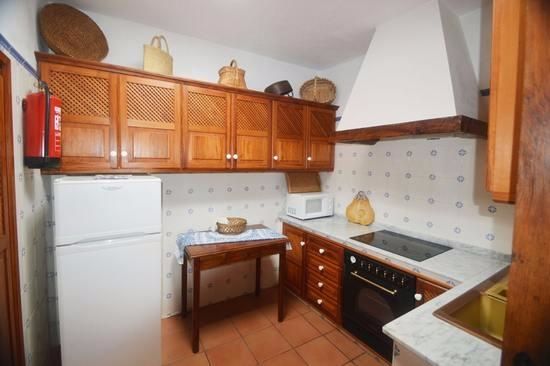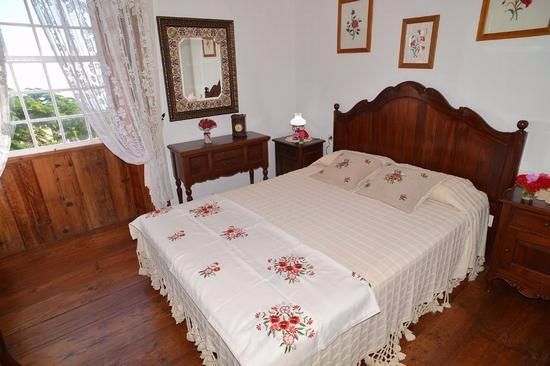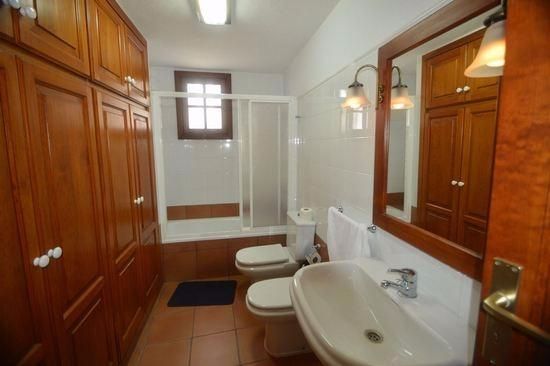 Bedrooms 1 and 2 each have their own bathroom.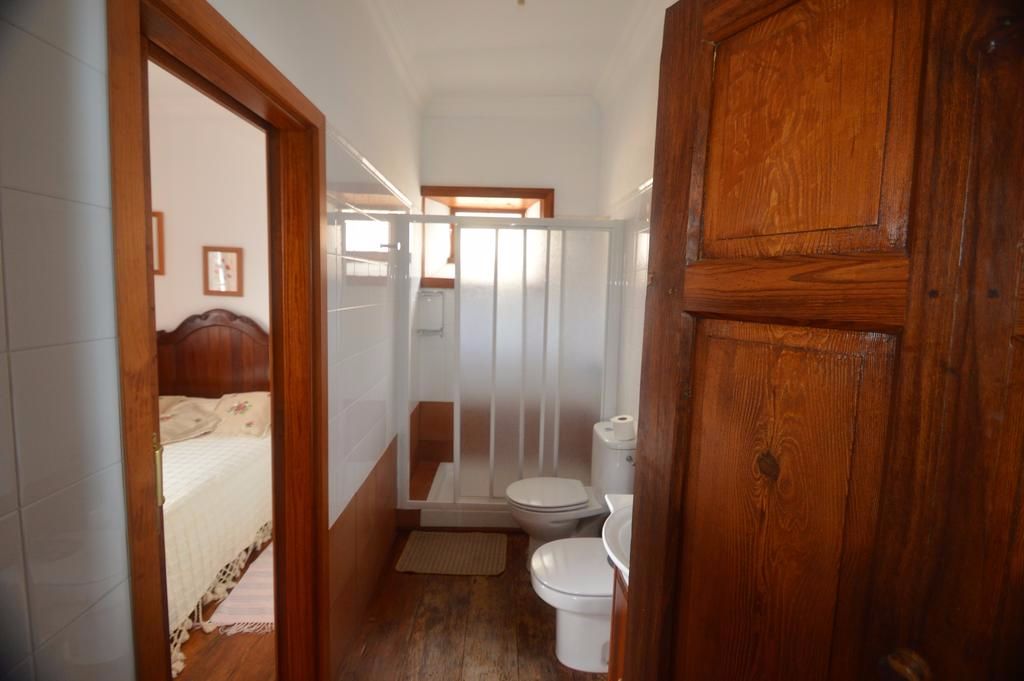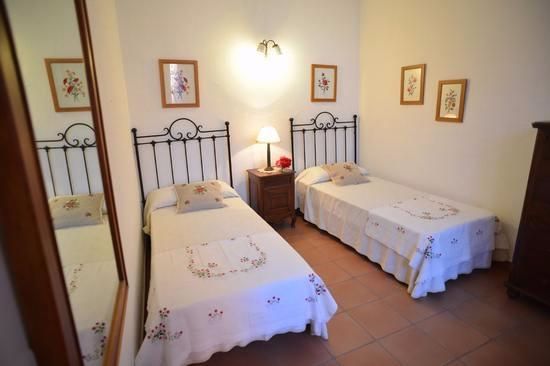 The third bedroom is located on the ground floor and has a separate entrance.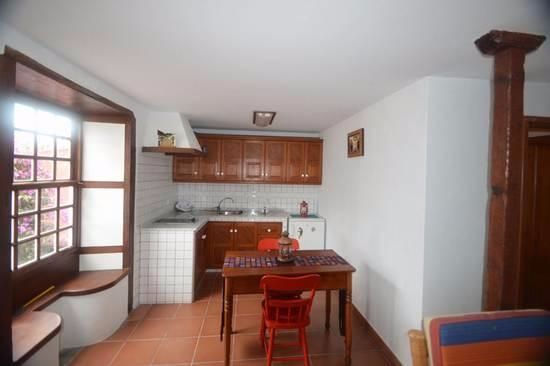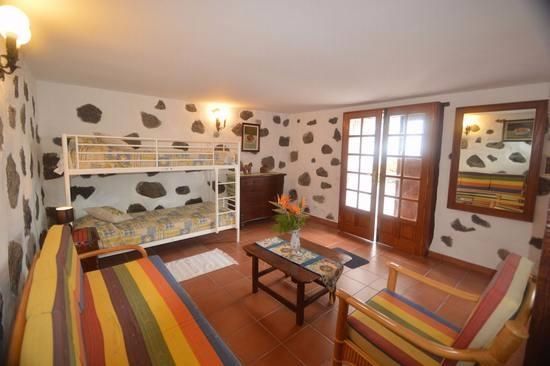 Providing a lounge area, kitchenette, dining table and chairs, bunk beds and bathroom, this is essentially a studio apartment.
As this part of the accommodation is entirely separate, it is not suitable for young children.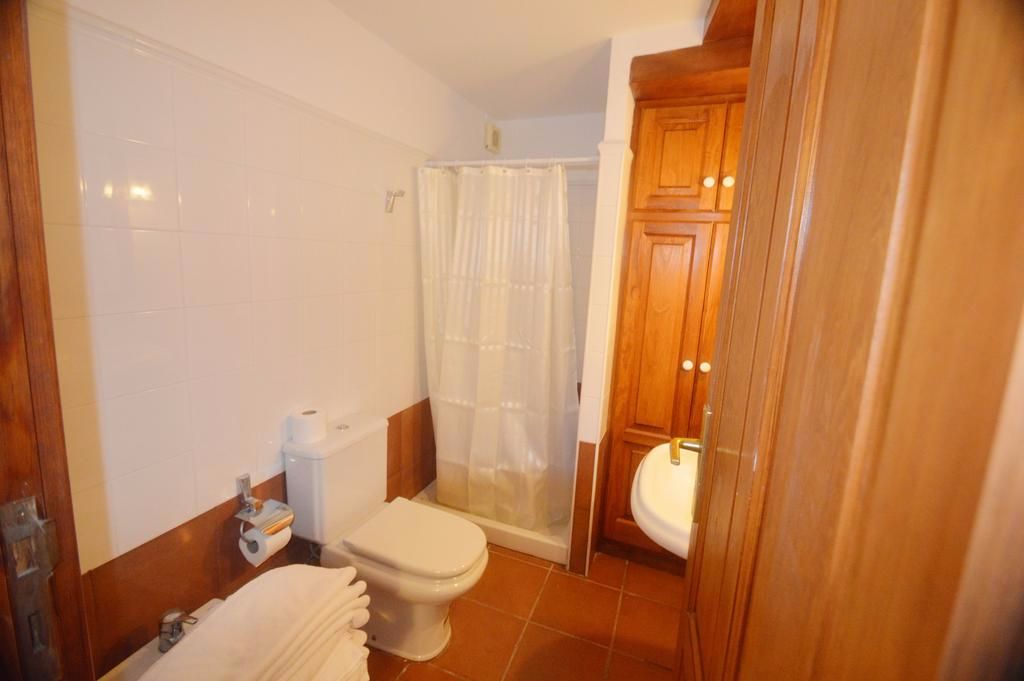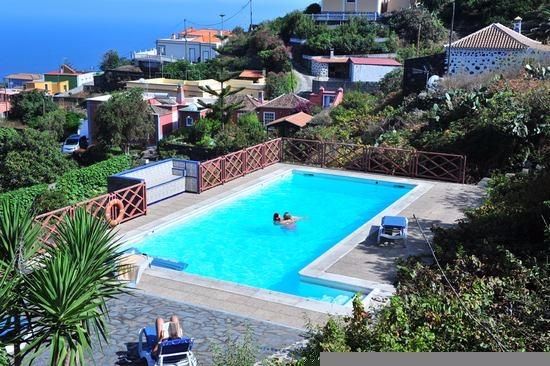 The dimensions of the swimming pool are 11m x 5m with a depth from 1.10m to 1.60m.
The location of Casa Corral Grande makes it just as appropriate for guests with a hire car as for those without. It is located in a quiet area within the municipality of Breña Baja, under a 10-minute drive away from Santa Cruz de La Palma and a short walk away from the nearest hiking path or bus stop.
It's less than 4km away from the Astronomical Mirador at Montaña de La Breña, where you can see some impressive views during the day and a starry sky on clear nights.
Price: from 75€ per night
WiFi free of charge
No final cleaning charge
Please contact us for further details and availability.