About Us - Holiday La Palma
About Holiday La Palma - What Do we Do?
We search for accommodation to suit your preferences and book it for you
As part of the service, we provide you with our own detailed information on the areas of La Palma plus walking information from our own experiences
We arrange various types of walking holidays tailored to suit. We specialize in luggage transported walking holidays for the GR130 Camino Real with a tailor-made itinerary and detailed walking information
We help you with information and suggestions about flights to La Palma (but we do not book flights for you)
We provide information about car hire, boat trips and Observatory tours (we can book a hire car for you)
We provide support to you whilst on La Palma via emails, WhatsApp messages or phone calls, but not in person
We are Ann and David from Yorkshire, UK with a background in hotel and sports management (Ann) and engineering (David)
In 2002, we left the UK and spent 5 months searching the Canary Islands with the sole purpose of finding the right island in which to make our home
La Palma stole our hearts and by the time we found our ideal place to live, we had learnt a good deal about the island, accommodation, walking routes, the people and the language!
Totally in love with the GR130 Camino Real, we've walked the whole route, some parts several times, plus all the main walking routes on La Palma
If you really, really, really want to read more, you can find details here!
Enough about us - we'd love to hear about you!
What sort of holiday can we book for you on this stunning island of La Palma?
You can contact us by email at :
[email protected] or
by using our Free Searching Service Enquiry Form or the contact form below.
Looking forward to hearing from you!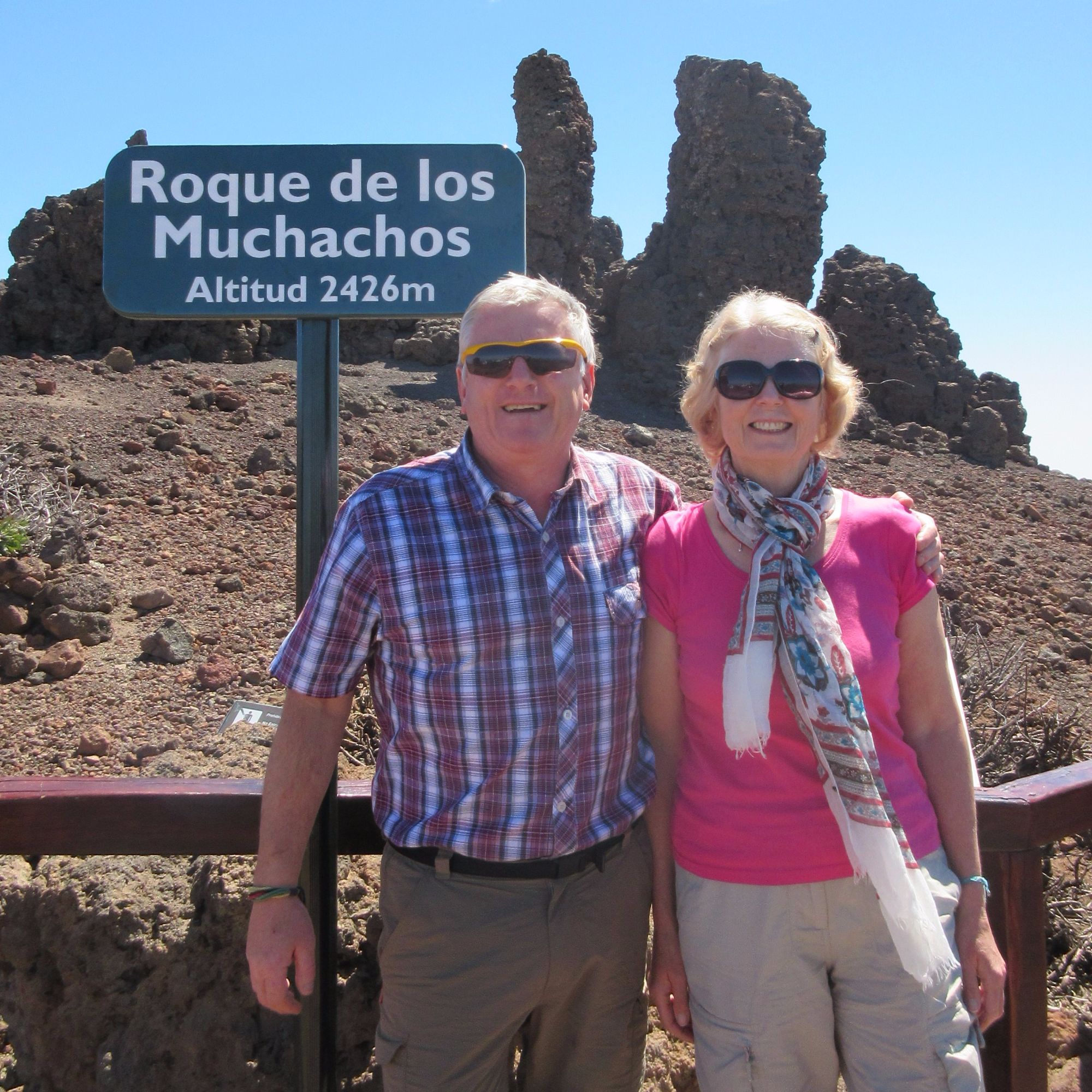 Please complete the form below and click the Send button to get in touch with us.
Thank you for submitting the contact form.